Although we don't share the American tradition of stocking stuffers on Christmas morning, we as Icelandic people, have another Christmas tradition that also involves small gifts. It's the Icelandic Yule lads, which you can read about here.
The Icelandic Yule lads are 13 trolls that live in the mountains with their mother Grýla, their father Leppalúði and their cat, the Christmas Cat. Grýla is a hideous ogress and every Christmas she comes from the mountains with her sons to find naughty children to boil in her cauldron. I'm not kidding, that's the "boogie man" in Iceland, and kids hear about her from early ages. Leppalúði is not as evil but a lazy old troll. The Christmas Cat however, eats you up if you don't get a new piece of clothes before Christmas. A little insane, I know!
Well, enough about them. The reason I'm writing this post is because Icelandic children put their shoe in the bedroom window, each evening in the 13 days before Christmas. Every night, one of the Yule lads comes with sweets/small gifts or rotten potato, depending on how well that child behaved on the preceding day. Each Yule lad has a specific idiosyncrasy and will therefor behave in a particular manner. One f.ex. slams doors, one looks through the window, one eats all the meat etc.
Since that time is getting closer I've looked around (online of course, lazy me!) to find some cute and/or funny gifts for the whole family. Since we have 13 trolls coming, I found 13 gifts for every family member.
I decided to start with stocking stuffers for moms(a bit selfish and possible hinting a little)! Next up is preteen (tween) girl, then baby boy and finally stocking stuffers for dad. Anyway, here are the ideas for mom:
All natural lip balm made of beeswax
This homemade, long lasting, all natural lip balm is made with moisturizing vitamin E oil and local beeswax. A product made with love!. This amazing lip balm will soften chapped lips and keep them moisturized and it works miracles under your nose when you're sick. Comes in two sizes with either peppermint or vanilla scent. Get it here
Dessert inspired soy candles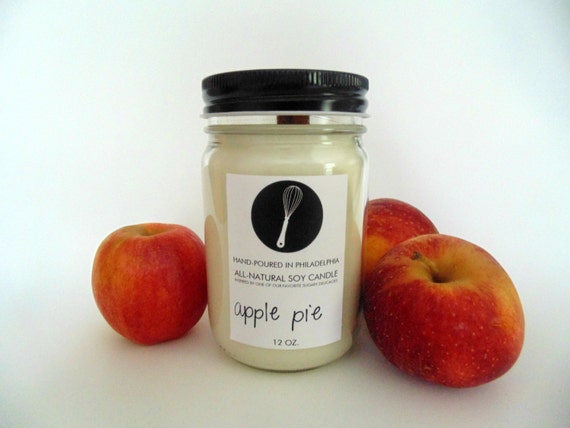 This cute jar candle comes in 11 different scents that are all based on desserts. Who wouldn't want to smell  delicious apple pie, birthday cake or chocolate fudge? The candles are all hand-poured in small batches and made of 100% natural soy wax, premium fragrance oils and environmentally friendly wooden wicks. Product made with love in the kitchen of one of the owners. I mean, how cute is that? Get it here
Shoe fund Piggy Bank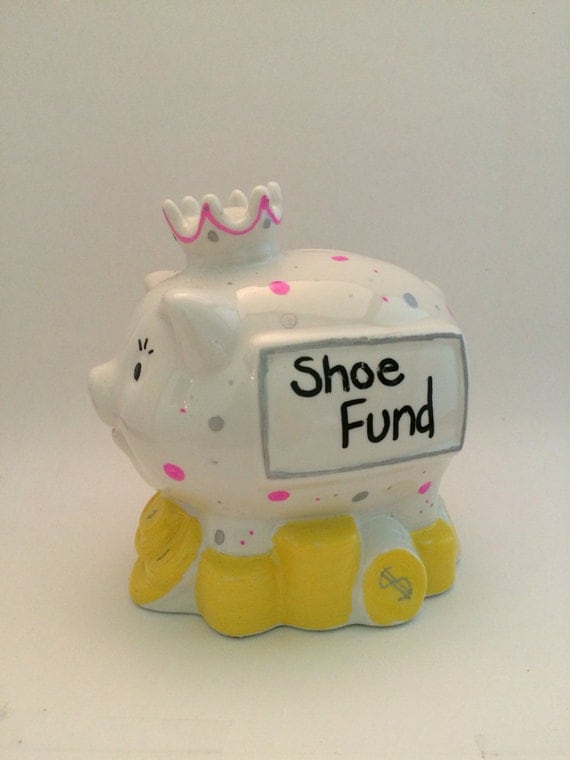 Momma loves her shoes right? This adorable piggy bank is specially for shoe fund! I mean, what's there not to like? This works for tweens/teens as well. Put every cent you have in this cute piggy bank and then you can buy those expensive shoes, without feeling guilty. You can get it here.
Personalized Quote Cake Stencil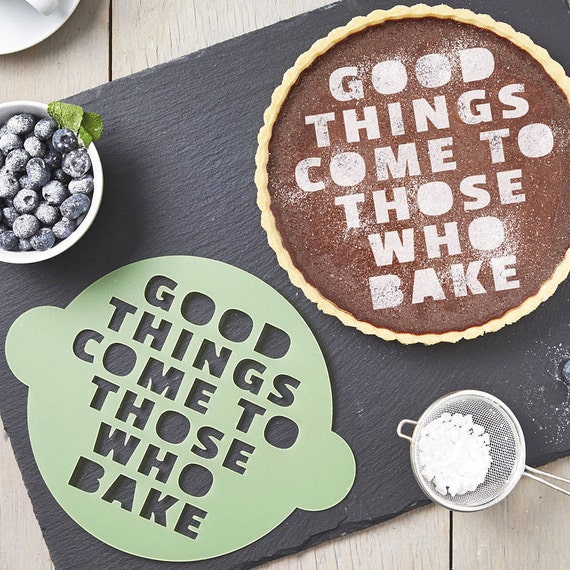 This cute cake stencil can be personalized like you want! They're available in 5 different colors and are made from food safe plastic. I know I would love to be able to put a finishing touch like that on my cakes. Get it here
Personalized rolling pin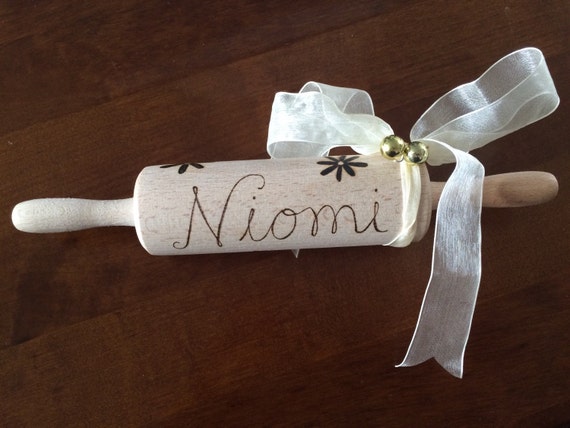 How cute is this? A personalized rolling pin, decorated with words and design of your choice. They're available in 2 sizes and you can buy a whole set or just one. The design is created by hand using pyrography wood burning. Perfect for the mom that loves to bake. Get it here
Personalised Pet Christmas Decoration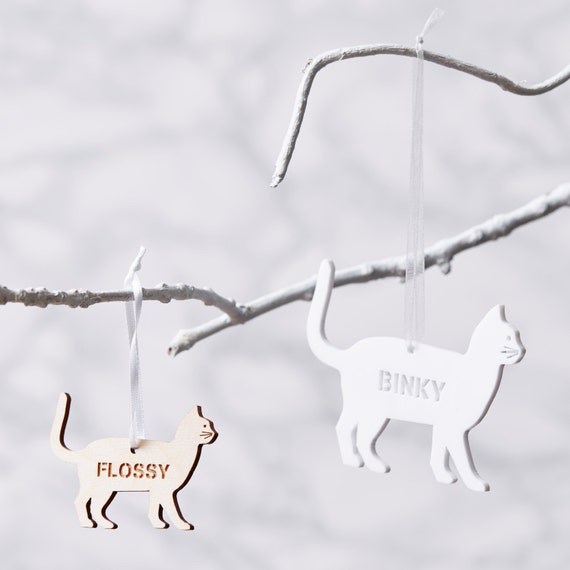 Now, this is adorable! Perfect for the cat/dog crazy mom. Each decoration can be personalized with the pets name. They come in two sizes, puppy/kitten or adult cat/dog and you can choose from black, white or natural wood. Buy it here
Stackable Initial Rings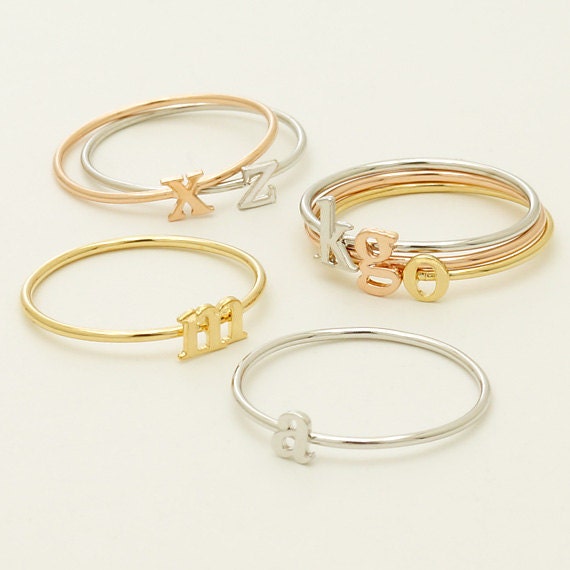 Those are so sweet. You could get the initals of your husband, children, siblings or whatever you like and stack them up. Delicate and comfortable.Only comes in ring size 6 US though. Available in silver, gold and rose gold and it's made of brass. Get it here
Custom Portrait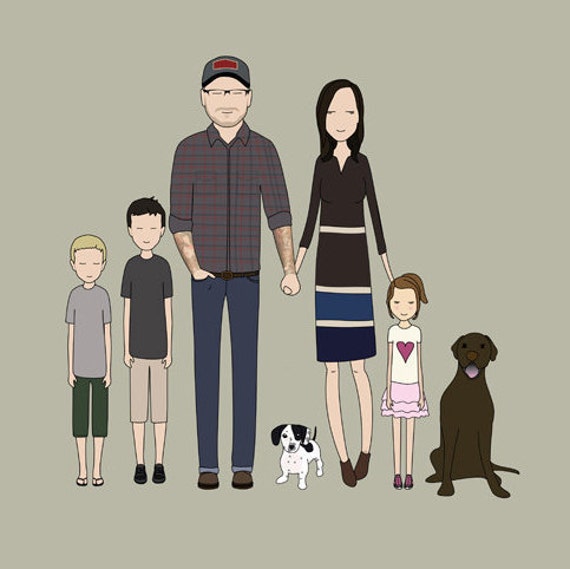 I would love a picture like that of our family. You just send the artist a picture you'd like, a text/date if you want to include that on the picture and what background color you'd like. It's a digital download item but if you want to, it's possible to send a professional print. Buy it here
Mint Chocolate Soap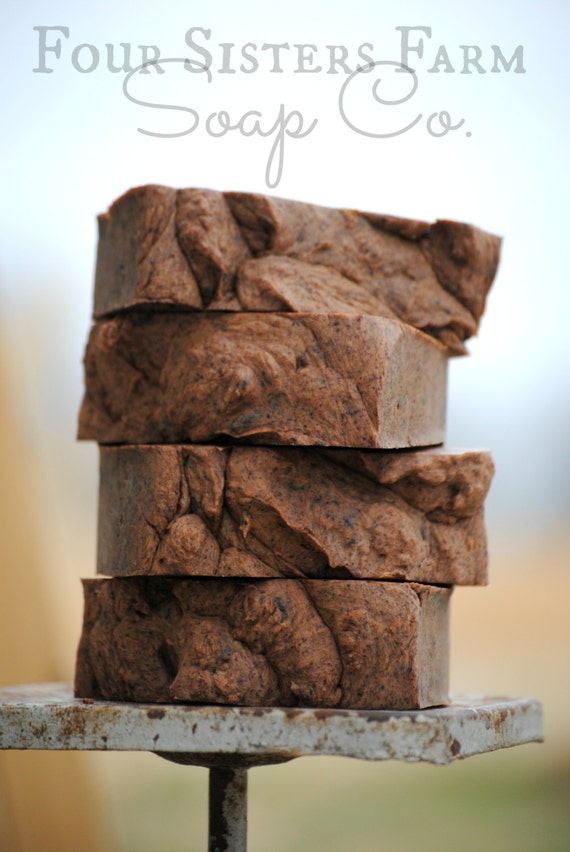 Who wouldn't want to bathe in brownies? This yummy (smelling) soap is scented and colored with real cocoa powder and is made with natural ingredients and nourishing oils. It's vegan friendly and available in 3 sizes! Since the soaps are handmade, they don't all look the same. There's a nice light scent to it, so if you want a strong scent, this might not be for you. It's made with lots of love and care in a little farm by a Mama and four sisters.  Buy it here
Good mums have sticky floors, happy kids, fridge magnet

This fridge magnet is so sweet and a good reminder for every mom. You can get it as it is or personalize it. 'Good mums have sticky floors messy kitchens laundry piles dirty ovens & happy kids'. Get it here
Organic Headache Relief and Migraine Essential Oil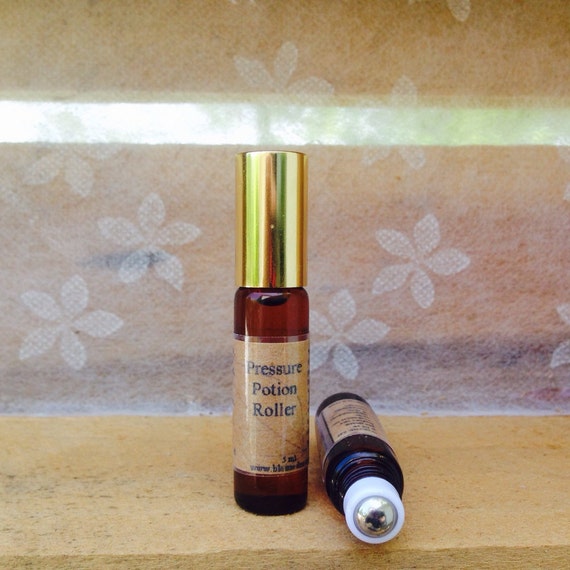 Now, this is something that I would really like to try! Pressure Potion is great for any type of headache and is a carefully blended ratio of organic essential oils Lavendar Spikenard, Copaiba, Marjoram, Lemon, Frankincense and Lavender. It also contains Organic Jojoba oil as it doesn't clog pores or make the skin feel greasy. Can be used on your temples, across the forehead, brain stem and inner arm. Buy it here
Horse earrings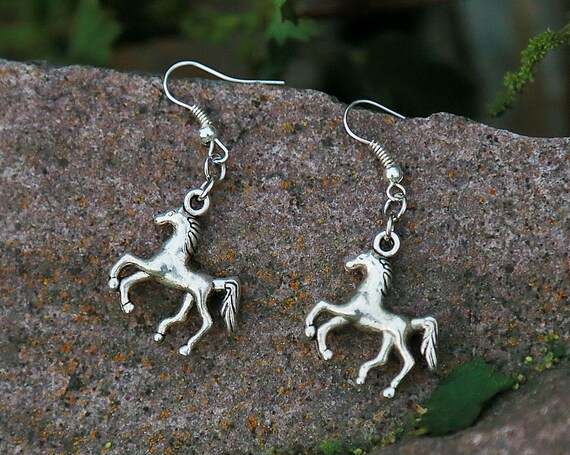 These earrings are also something that I would like, since I'm a sucker for horses. Did you know that the horse is a symbol of intelligence, wisdom, courage and perseverance? Talisman horse is also supposed to give its owner an additional force, bring success in career and business. All in all, the cutest way to bring good luck into your life. Get it here
Swear Word Coloring Book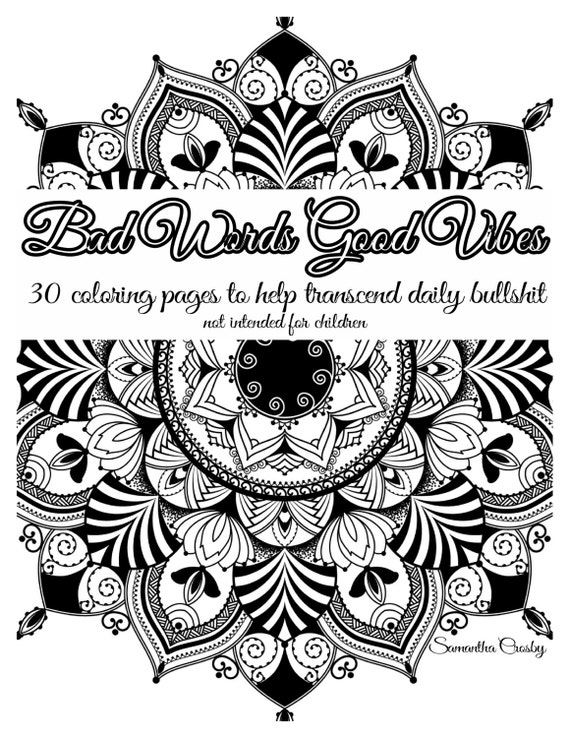 This is one of the biggest trends right now! Perfect for the moms that feel like swearing at their kids, or the ones that don't want to swear in front of their kids but need to get it out. Relaxing and funny! This is a downloadable book with 30 pages and the author kindly asks that these pages are not distributed (so let's respect that!). This book has beautiful mandalas set behind funny motivational/swearing quotes. Buy it here
Like I said before, next I'll post 13 stocking stuffers for preteens/teens.