Like I told you in the last stocking stuffers post, I'm from Iceland and we have this weird tradition there, where 13 trolls come before Christmas and give the children gifts (or potatoes).  I decided to tell you the characteristics of the first 4 and since we have songs about them as well, I'll include them.
The first troll is called Stekkjarstaur which means Sheep-Cote Clod in English. He likes to harass sheep, but is impaired by his stiff peg-legs and he arrives the night before the 12th of December.
The first of them was Sheep-Cote Clod.
He came stiff as wood,
to prey upon the farmer's sheep
as far as he could.
He wished to suck the ewes,
but it was no accident
he couldn't; he had stiff knees
– not to convenient.
The second one is Giljagaur or Gully Gawk in English. He hides in gullies(large ditches) , waiting for an opportunity to sneak into the cowshed and steal milk. He arrives the night before the 13th.
The second was Gully Gawk,
gray his head and mien.
He snuck into the cow barn
from his craggy ravine.
Hiding in the stalls,
he would steal the milk, while
the milkmaid gave the cowherd
a meaningful smile.
The third ones name is Stúfur which translates to Stubby. He's abnormally short and steals pans to eat the crust left on them. He arrives the night before the 14th.
Stubby was the third called,
a stunted little man,
who watched for every chance
to whisk off a pan.
And scurrying away with it,
he scraped off the bits
that stuck to the bottom
and brims – his favorites.
Þvörusleikir or Spoon-Licker was fourth. He steals Þvörur (a type of a wooden spoon with a long handle – I. þvara) to lick. He's extremely thin due to malnutrition and arrives the night before the 15th.
The fourth was Spoon Licker:
like spindle he was thin.
He felt himself in clover
when the cook wasn't in.
Then stepping up, he grappled
the stirring spoon with glee,
holding it with both hands
for it was slippery.
Like last time I chose all the ideas from Etsy. And now, on to the stocking stuffers for preteen, tween, teen (whatever you want to call it) girls:
Girl Boss Pencil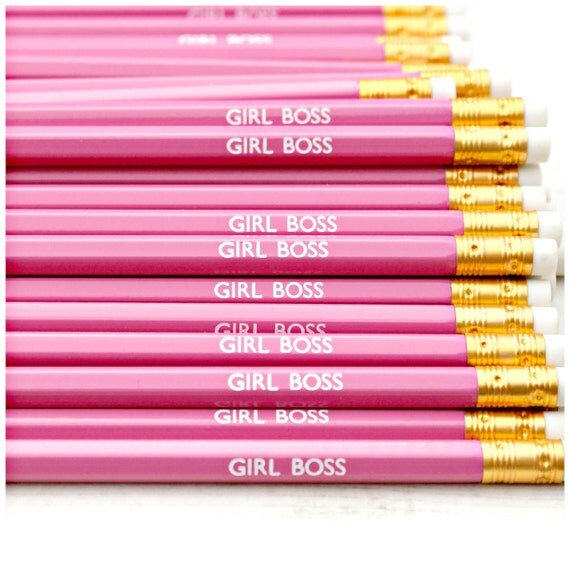 These pink pencils are awesome! What girl wouldn't like being reminded of how much of a boss she is with these pencils? They're individually hand stamped which makes them even more special. Each one has a gold ferrule with a white rubber on the top and since they're sold individually, you can buy as few (or many) as you like. Let's help our girls remember who the boss is! Get them here
Wonder Woman Headband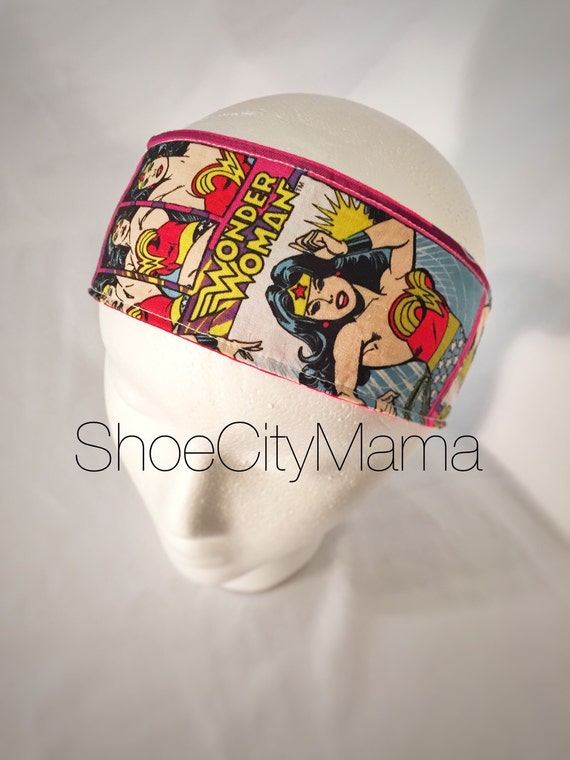 Check out this retro headband! It's so comfortable and really stylish, perfect for your tween/teen! The headband is reversible so it's a 2 in 1 kind of a deal. The reverse side is either solid color or print. It's great for everyday use, at the gym or simply to hold the hair back. Great design that doesn't need adjusting every five minutes to stay in place! It's machine washable and comes in various sizes; – for dolls, infants, toddlers, child, tween and adult! Buy it here
12 Thumbs Up – Soap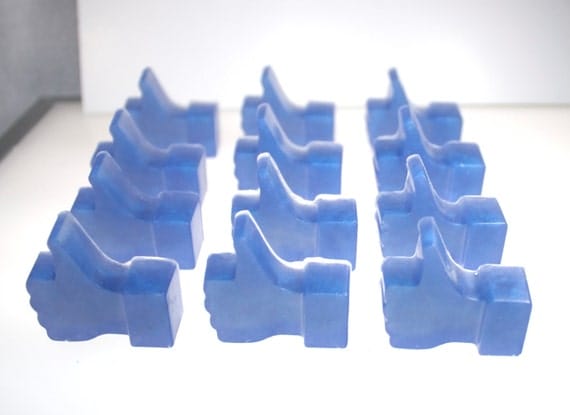 Is your teen girl an Facebook addict? Then this is the soap for her! 12 small "thumbs up" soaps that are made of vegan glycerin and comes in any color  you (or she) likes. They are available in over 70 fragrances and  each thumb is about one-third ounce. LIKE! Get them here
Natural Facial Wash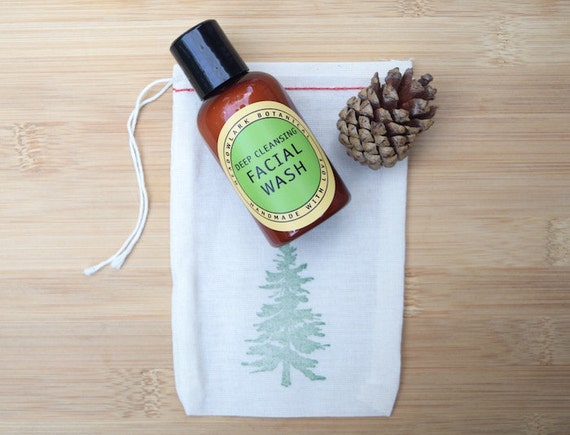 Organic Deep Cleansing Facial Wash is the perfect stocking stuffer for the tween/teen girl! It's  full of skin-calming botanicals and formulated specifically for combination skin that are prone to breakouts (which is every girls worst nightmare). It penetrates pores, reduces redness and acne. This soap-free organic cleanser is  2.5 oz and arrives in a natural cotton drawstring bag, with red trim and a holiday themed vegetable-dye stamp, how cute is that? Each product is handmade in small batches with the most sincere care and love. This cleanser contains no preservatives, artificial colors or dyes, synthetics or parabens and no animal products. The botanical extracts such as clary sage, echinacea, juniper berry, tea tree oil, white tea, aloa vera and rosemary work miracles on the skin by helping it be fresh, bright and healthy!  Buy it here
Hot pink lace earrings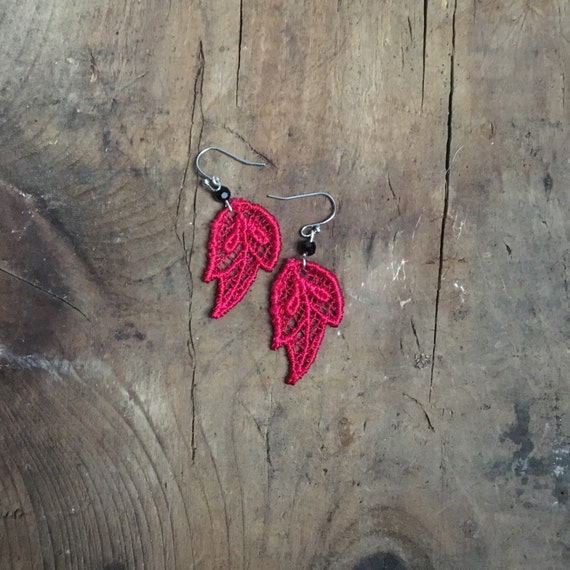 These cute pair of hand dyed pink lace pieces hang from silver tone hooks and are adorned with black beads. Lace measures approx 1 inch long and is available in more colors. Simple and stylish. Buy it here
Essential Oil Acne Care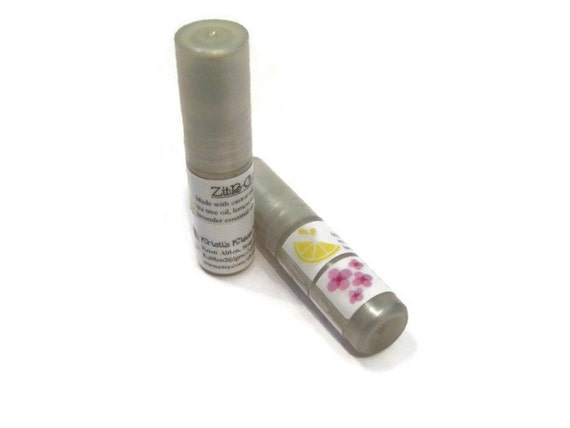 Zit B Gone is a 4 ml roll on acne treatment that does wonders! You simply roll on some of the oil blend to the pimple area once or twice a day (depending on how bad the area is) The woman that made this actually made it for her daughter and her friends, and they were so pleased with the results that she had to make more (love these kind of stories). So this is completely handmade and even works for adults as well. Get it here
Solid Perfume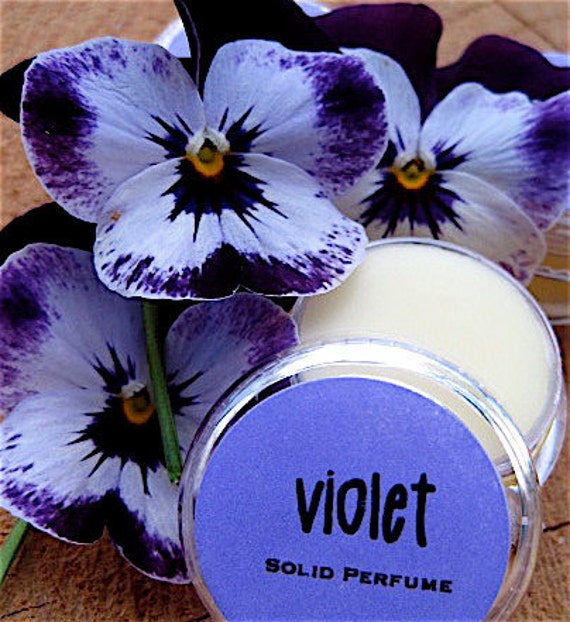 Floral lovers–This is for you! The base of the perfume is made from fresh shea butter, olive oil and beeswax, so it is skin-loving and moisturizing. The perfume is an ideal medium for fragrance and essential oil, it keeps the scent close while remaining skin-safe with a non-greasy feeling. This handmade solid perfume comes in a travel-friendly, 5 ml screw-top pot, has a middle strength scent (only meant to last a few hours) and is available in more fragrances. The solid perfumes  are designed to make YOU smell fantastic when people are near you. They are intended to be a refresher–in your car, your hand bag, school bag, desk at work, in the bathroom sink in the morning or for the bedroom after hours. Buy it here
Sleep Mask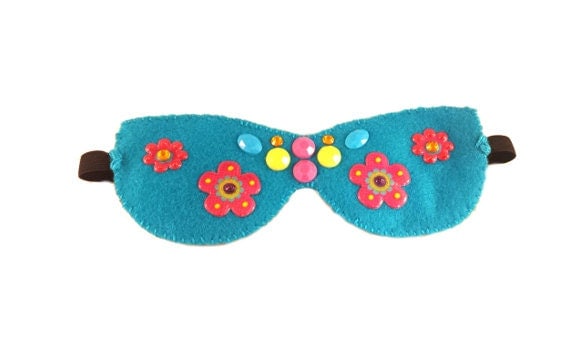 Flowers and gems! Perfect for any tween/teen girl for sleepover party, travel or just to use at home.  Embellishments that are used are shiny pop-up flowers, round yellow gold rhinestones, blue, yellow & purple pink plastic gems and puffy paints. This sleep mask is stitched by hand using two layers of peacock blue felt and aqua embroidery thread. Get it here
Cupcake soap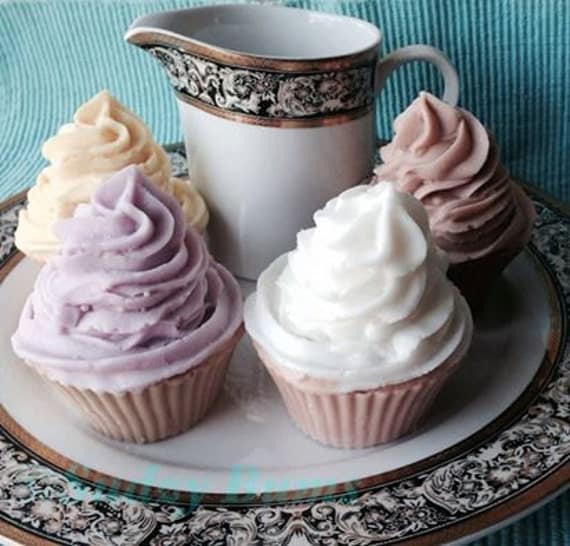 These adorable cupcake soaps are great gifts for the sweet tooth! They are completely vegan and measures 5,5 ounces. These cupcake soaps are carefully packaged in cellophane bag and ribbon and are available as sets of 10. Buy them here
Bronze spider bracelet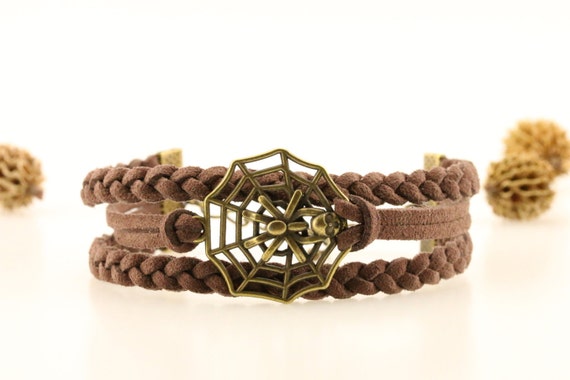 This awesome bracelet is designed and handmade by the seller. It comes in various colors and lengths. This is a unique and fashionable bracelet that is perfect for the though yet sweet tween/teen!
Each bracelet comes in a nice craft paper bag, ready for gifting!  Get it here
Candy Cane Ice Cream Natural Lip Balm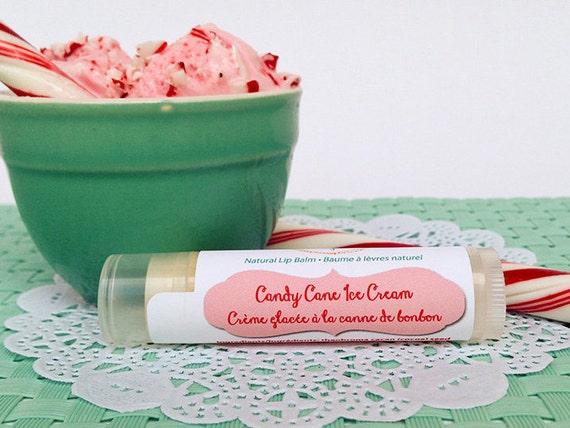 This candy cane lip balm is made with all natural lip balm ingredients and is sure to be a favorite for girls, teens and tweens. This cute lip balm comes in a tube of 5 gr (0,15 oz). Candy Canes + Ice Cream = a match made in holiday heaven! This flavor is a double-whammy of cool, tingling mint combined with the creamy sweetness of homemade ice cream.
Eclair Lips is a line of naturally decadent, dessert-inspired lip balm for those who want to indulge their sweet tooth and their lips. Inside each tube, you'll find carefully crafted, rich, creamy balm that smells as dreamy as it feels when you smooth it over your lips. And the outside is just as lovely.  Get it here
HOT CHOCOLATE Bath Bomb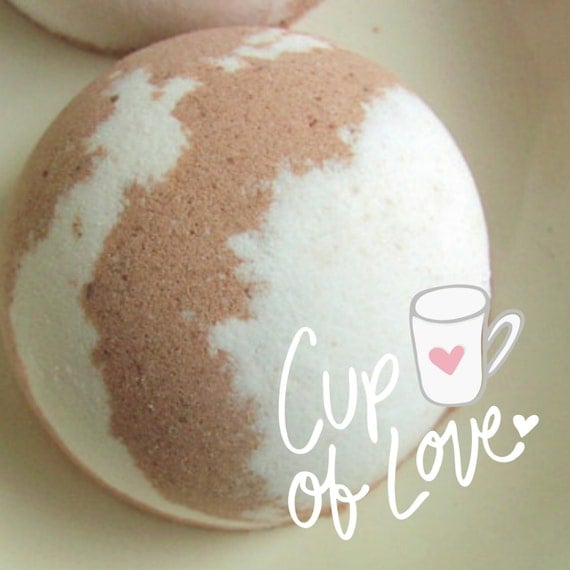 Who wouldn't want to bath in a hot chocolate? I know I would! This handmade 4 oz hot chocolate bath bomb is loaded with warm vanilla notes to give you the coziest bath ever! Made to bring a smile to your face and to take good care of your skin. Attention to those who like to snuggle. This handmade bath bomb is for you! Pop this right into a warm bath and soak in cozy scents of hot chocolate. Loaded with warm vanilla notes.  Buy it here
Butterfly Wing Necklace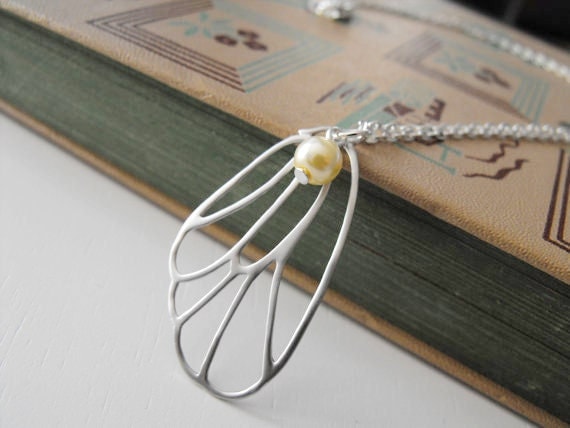 This beautiful rhodium plated butterfly wing charm is strung from a silver plated chain and adorned with a 6mm faux ivory pearl. Perfect for the fairy lover, nature girl or the sensitive girl.
Get it here
Next stocking stuffers post will be for baby boy and I'll be doing one for dads as well. And remember, if you want to learn more about the Icelandic Yule Lads, stay tuned, there'll be more about them in the next post!