VL's first birthday was last week and like most moms I made a wishlist for him (it's a mom thing, you know) that I want to share with you guys.
Aviendo Fairy Tales Ugly Duckling
This beautiful edition of the classic H.C.Andersen's story is perfect for kids of any age. It includes the story, a map to follow the journey and a figure of the Ugly Duckling. The figure is made of wood and is so smooth that there's no way he could hurt him self with it. This is actually one that he got for birthday so now he get's to play with the Ugly Duckling while I read the story to him and he loves it! His big sister usually sneaks up to enjoy the fun.
Navy and Gray Baby Boy Nursery Wall Sign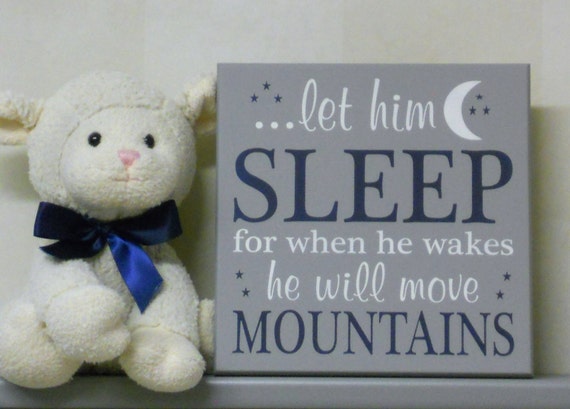 I really like this handmade wall sign! It's made of wood and measures approximately 8″x 8″. I think it might have something to do with the fact that VL still doesn't sleep so much haha! Sign Quote: "…let him sleep for when he wakes he will move mountains" what do you think?
Organic Wooden Teether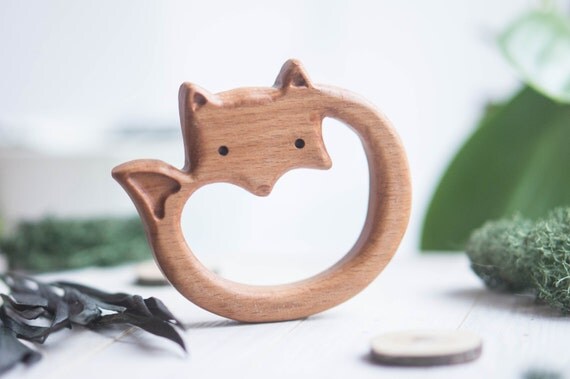 This is one of the cutest teether I've ever seen! It's hand carved and you can choose between three different designs;  fox, deer or squirrel. I think we'd go with the fox. It's made of beech and linseed oil so it's completely organic.
Wooden Tower of Hanoi Puzzle Game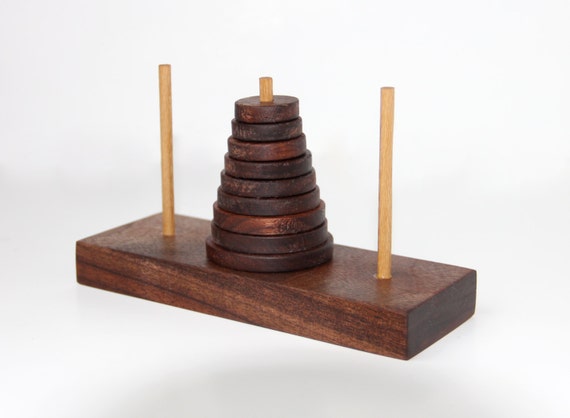 VL has just started playing with stacking toys but I'm not a big fan of all these plastic ones (I mean, you have no idea what chemicals are in them). This Wooden Tower of Hanoi on the other hand is handmade out of reclaimed wood, beeswax and olive oil.
Busy Board for Toddler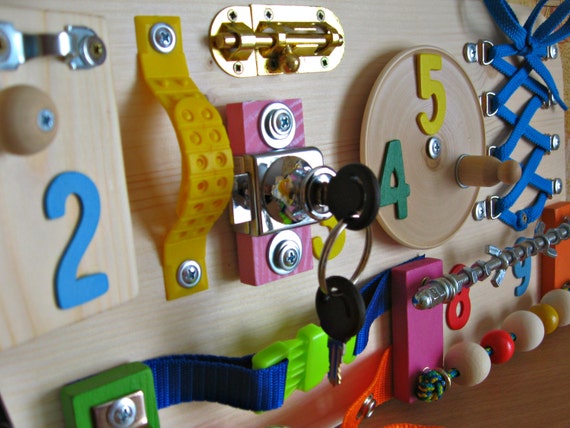 Now, THIS is something for my VL! He just loves getting his fingers into anything that he can move, pull on or turn! I've actually thought about making one myself but… I'm pretty sure it wouldn't be ready until he started kindergarten. This cute busy board is made of wooden board, fasteners, cords, wooden beads and screws. Can you imagine giving this to your toddler and he would play with it for hours? I sure can!
Here come a couple of affiliated links. That means that if you buy something through these links, I get a teeny tiny compensation – at no extra cost for you. 
FAPIZI Number Alphabet Puzzle Foam Educational Toy Gift, 36-Pieces
VL has a couple of these puzzle mats and they are brilliant! Not only do they provide fun but also security. I don't know how many times VL has fallen while trying to stand up or walk and with these mats he doesn't hit the floor! So he doesn't hurt him self in the progress. Plus, later on we can use the mat to start recognizing letters and numbers.
VTech Sit-to-Stand Learning Walker
Although I'm not a big fan of loud toys, then I've seen how long VL can play with them so that's a battle I've decided to pull back in. And since he's learning to walk this Sit to Stand Walker would be perfect for him! I can already picture him running around (yes, those few times that he can hold balance he runs instead of walks) with this making us all crazy.
Mega Bloks 80-Piece Big Building Bag, Classic
We gave him Mega Bloks like these for his birthday and he loves it! He doesn't quite figure out how to put them together yet but he loves yanking them apart. So every time he plays with them, he makes us put them together so he can pull them apart and then he laughs and does it all over again. This is a toy that lasts for years to come and it really helps them use their imagination.
Would love to hear your ideas for a 1 year old boy!